SODA CANS FOR SALE/TRADE

Please click on any of the links below to see larger images

NEW CANS FOR SALE FROM A RECENT COLLECTION PURCHASE - please contact me for additional pics and pricing

Pre-Zip Code on left side + Shurfine, Gold Medal and Orchard Park on right 3rd row

Cans sold: Schweppes QW, Club House RB, Hy-Top RB, Golden Age Cherry, Peer RB, Gold Medal GA, Springfield OS, Handi Cola

This group has some very tough cans! C & C is nice 9oz cone top.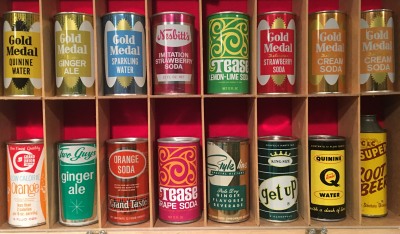 Other Cans for Sale: Pepsi on right is Export can. Pepsi on left is rolled. Frolic is pre-zip. Jo Sole orange is sold.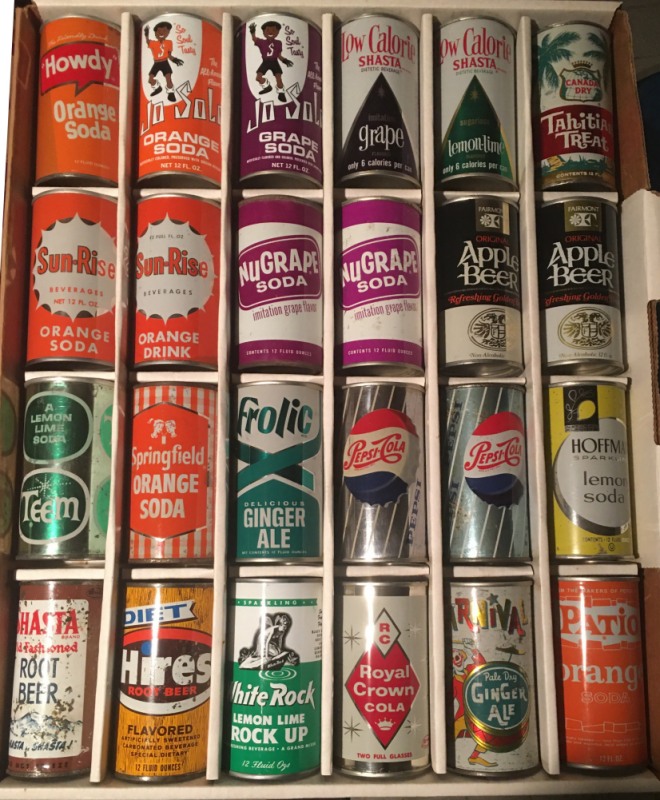 The Frolic orange is pre-zip. Pantry Prides and Our Value are tougher zip code cans. The Green River is a different color than the other Green Rivers of this generation - It came out of an awesome Chicago collection. Golden Treat Cola is SOLD